Instructors
Jill Dreaddy
Principal and Artistic Director
A native of St. John's, Newfoundland, dancer, choreographer and dance educator, Jill Dreaddy discovered her passion for dance at the age of 5. As a young dancer Jill was eager to explore the world of dance outside of her own Province and studied at Quintee Ballet School and travelled to various Canadian Cities, L.A. and New York for open classes, workshops and courses. Jill was recipient of the 1995 Dance Teachers Association of Newfoundland scholarship and studied in England that summer at the I.S.T.D. headquarters in London and attended the I.S.T.D. summer school in Chichester.
After graduating from dance college, Jill established JILL DREADDY DANCECO in 1997 (CBS). Jill expanded in 2006 with a second location in St. John's. Jill teaches Flamenco, Ballroom/Latin, Hip Hop, Tap, Jazz, Latin Jazz, Ballet/Pointe, Music & Movement. 
Musical Choreography Credits:
Oliver! for Holy Heart High School (1998)
Princess and the Pea for Holy Spirit High School (2000)
Evita for Beothuck Players (2001)
Gypsy for TaDa! Events (2007)
Rocky Horror Picture Show for TaDa! Events (2009)
Little Shop of Horrors for Holy Heart High School (2009)
Alice In Wonderland for TaDa! Events (2010)
Jill's knowledge of dance and its many forms, accompanied with her extensive experience, have taught her that ANYONE CAN DANCE! 
Adele Walsh
Adele's love for dance started in her hometown, Bolton, UK at the age of 3. She enjoyed a variety of dance disciplines, examinations, competitions and being on the stage!
Adele followed her dream of being a dance teacher and graduated from the Professional Dance and Teachers of Dance at Preston's College. Upon graduation, Adele furthered her dance education at North Liverpool Dance Academy obtaining her Diploma in Dance Education (DDE) in ISTD Ballet, Tap and Modern Theatre. At the same time, Adele became qualified as a Zumba instructor and is certified as an Acrobatic Arts instructor. She teaches a wide range of styles including Hip Hop, Lyrical, Broadway, Jazz and more!
Adele has taught at various dance schools in the UK, and spent a year performing and teaching in Cyprus. She is very excited to meet the students of JDD!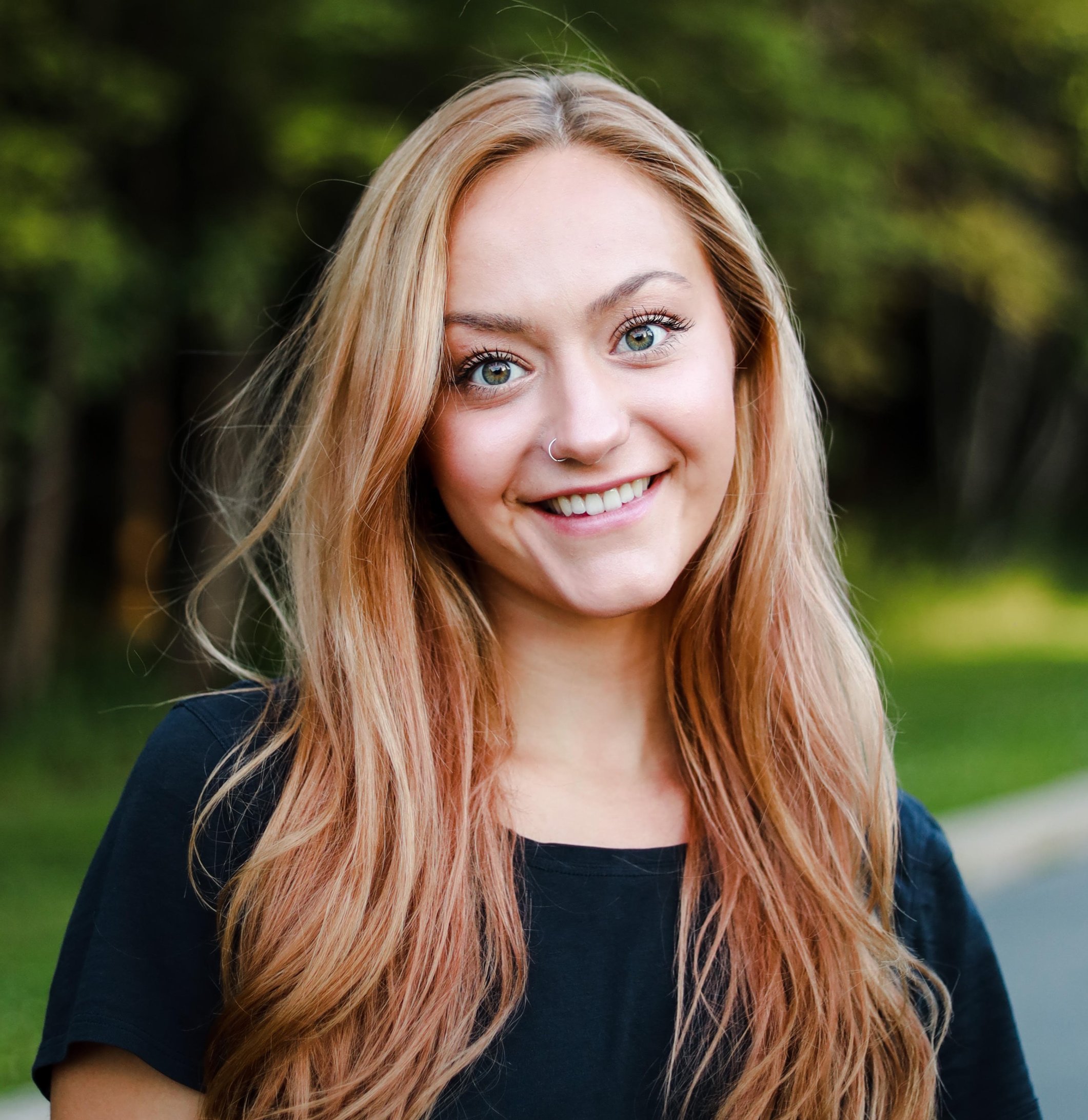 Abby Rowe
Abby is a recent graduate of the Dance Performance Diploma Program from George Brown College in Toronto, Ontario. During her studies, Abby had the pleasure of working with teachers and choreographers such as Derek Sangster, Hanna Kiel, Alison Bradley, Tina Fushell, Lindsay Aquin, Alyssa Martin and Lauren Cook. DUring her studies at GBC, Abby Abby recently performed in "Intersection" choreographed by Derek Sangster in the 2020 Dance Ontario Dance Weekend and was a Company member of Mosaic Dance Company (St. John's, NL) from 2015 to 2018. As a dancer Abby has trained in Hip Hop, Jazz, Ballet/Pointe, Contemporary, Broadway, Modern, and Tap. She is thrilled to be back in Newfoundland to share her love and passion for dance at Jill Dreaddy Danceco. 
Oksana Makarenko
Dancer, Choreographer, Teacher
Engaged in classical choreography since childhood, Oksana discovered the enigmatic world of Oriental dance in 2003 and fell in love. She studied the technique, styles, and nature of classical and folkloric Oriental dance in depth, learning roots and origins together with modern trends of Belly dance. This helped her develop her own aesthetic way of introducing this ancient art form.
As a dancer, Oksana was a soloist for the folk dance collective 'Ishtar" led by Amira Abdi. Winner and laureate of many Ukrainian and International Dance Competitions. She has studied from worldwide renown choreographers such as Hanna, Amira Abdi, Mahmoud Reda, Rakiya Hassan, Amani, Farida Fahmi, Magdi El Lacey, Khaled Mahmoud, Zeina, Orit Maftsir, Nesrin, Tito, Lisa Laziza, Farouk Mustafa, Aida Nour, Kazzafi, Shahlo, Leila Giovanna. From 2005-2022 she was lead teacher of Oriental dance at Amira Abdi Dance Studio in the Ukraine and art director and leading teacher of Big Jump Dance Club, in Kyiv for 8 years.
"I love to see women blossom in dance. I love when they realise their femininity, uniqueness and strength. Woman in dance are the energy of creation and harmony itself"
Come join her in this journey! 
Announcements
Studio Closure Report
INCLEMENT WEATHER & OTHER UNEXPECTED CLOSURES
If you are questioning the possibility of a studio closure, check the HOME page or our Facebook page 1 hour prior to your class. The weather changes often and updates may be made throughout the day. 
Note - Barring extreme circumstances, if a closure has not been announced 1 hour prior to your class, it's a go.